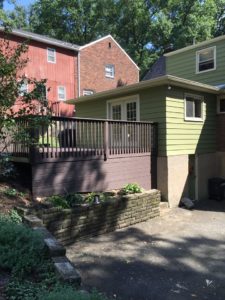 Figuring out how and when to paint your home can become complicated. There are material and cost considerations and a lot of unforeseen work (especially with old Pittsburgh homes). Most people HATE the process of painting themselves, and aren't even sure what it costs to hire a pro. There's a lot more to it than just slapping some paint on a wall.
Our mission at Kozlowski Painting Company, LLC is to make the process of having your home professionally painted as simple, streamlined and clear-cut as possible. Painting shouldn't be stressful. And it shouldn't be complicated either. When making the decision to paint your home professionally, cost and time should be clearly communicated to you by a reliable painting company you can trust.
Let us make painting your home simple. Click on the contact tab to schedule a free estimate.
Jake Kozlowski,(Owner)
Home Improvement Contractor License Number: PA127389